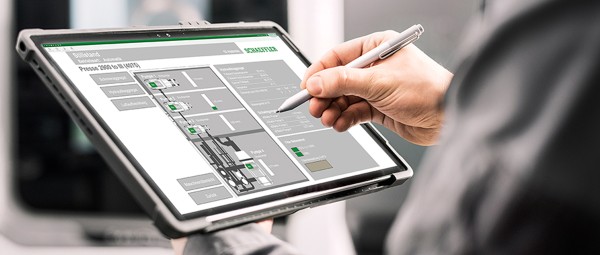 Solutions for maintenance
Predictive Maintenance through machine data acquisition
autinityHub is our best recommendation for the field of maintenance. With this software solution, you will increase the availability of your system by avoiding unplanned standstill times and detecting wear in good time. All tools required for predictive maintenance are already included in autinityHub. The software detects indications for a defect at an early stage and issues an alarm allowing the repairs to be scheduled reasonably prior to failure of a machine part.
Benefits of autinityHub for maintenance
Viewing the big picture: The system provides an overview of all machines and systems. Relationships between the measurement values become transparent.
All in one user interface: A large number of different tools and measuring devices is combined in one user interface that you can adapt to your needs.
Status monitoring: Bearings and other wearing parts are permanently monitored by vibration sensors. The autinity software visualizes the values and issues an alarm when limit values are exceeded and wear occurs.
Detecting defective components: Leaks and defective machine parts can be detected by monitoring all values and their comparison to each other. autinityHub uses the measurement values from the machine control system and all peripheral I4.0 sensors to provide a holistic view at the ambient conditions of the machines and devices.
Automatic reports: Use the reporting function to create reports that are sent to the appropriate user via e-mail at certain intervals.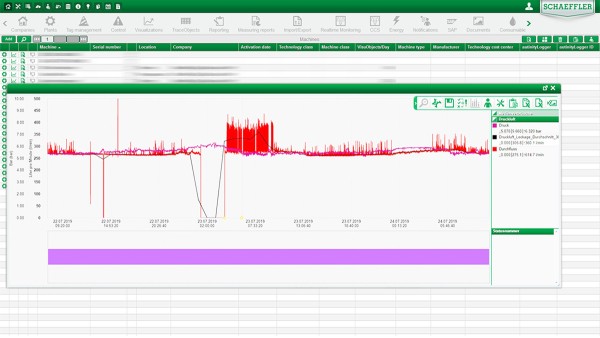 Application examples from the field of maintenance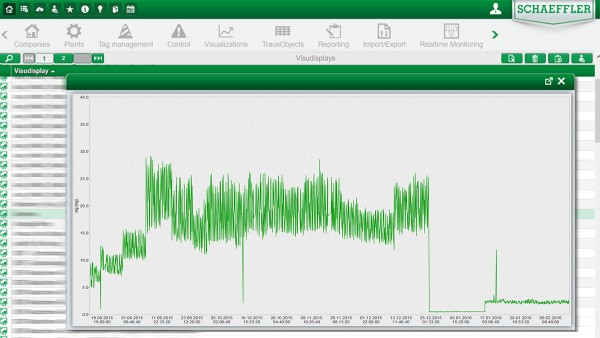 Predictive maintenance in heat treatment
autinityHub monitors motors of circulation fans in hardening furnaces by way of vibration analysis and machine data acquisition. The maintenance technicians can thus detect the wear of bearings at a very early stage. In practice, autinityHub enables savings of up to 80% of the costs which would have arisen per damage case from unscheduled loss of production and the consequential damages on the components.
Product quality and tool protection taking the example of die cushion monitoring
Our software solutions are the ideal choice to monitor multiple-die presses: autinityHub helps to monitor the imperviousness of die cushions. Thanks to this monitoring, it is possible to replace them before the quality of the workpieces suffers or a die cushion suddenly fails. This means for the manufacturing practice that over 80 hours of unplanned standstill time per year can be avoided.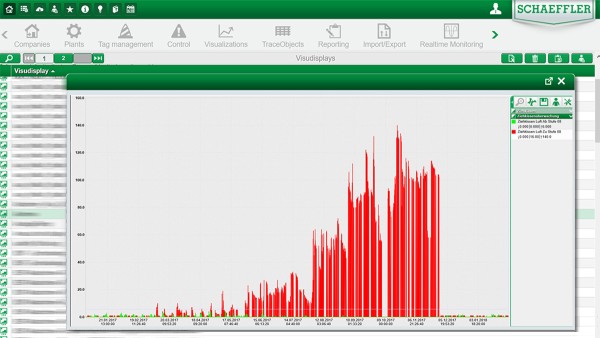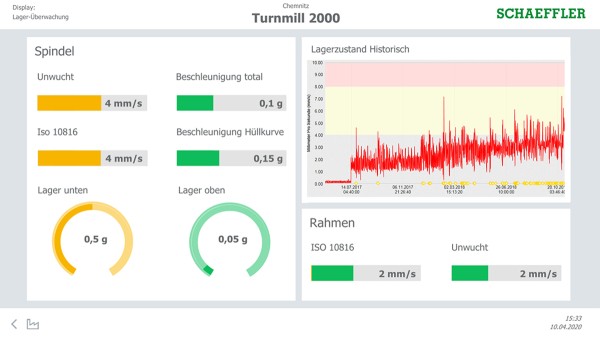 Condition monitoring for centrifugal separators
Centrifugal separators are used in process industry for food or for fuel preparation. The objective is to avoid unplanned downtimes. autinityHub acquires and visualizes the vibration data of housing, drive and bearing, as well as the appropriate data from the control system. If any limit values are exceeded, you are notified automatically and can perform preventive repairs.
Products for your maintenance
You are interested in software solutions for maintenance? Do not hesitate to contact us. We would be glad to advise you and offer a solution for your problem.
Share Page