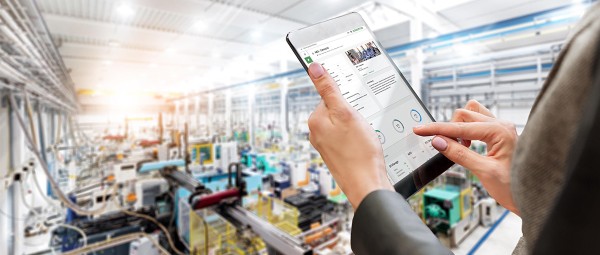 Solutions for your connectivity
Networking of machines: From production into the cloud
The basis for Industry 4.0 are the permanent availability of data and intelligent embedment of all your machines in a network. Some devices to be embedded are, however, a few decades old, fitted with different control systems and, in addition, were produced by different machine manufacturers. With autinityDAP, you can interrogate data from different devices and make available on a central system, e.g. on a data bus system, from which third-party systems, such as MES, ERP or PPS systems, pick up the data.
Benefits of the autinity software for machine connectivity
Standardized acquisition and processing of data from different devices, e.g. PLCs, sensors, scanners, fieldbuses, counters, etc.)
Connection of newer machines through OPC-UA, for example, but also of older devices thanks to a very extensive range of connectors supported
Data saving and provision for all systems via enterprise service bus, NATS.IO, MQTT, etc.
Application examples from the field of machine connectivity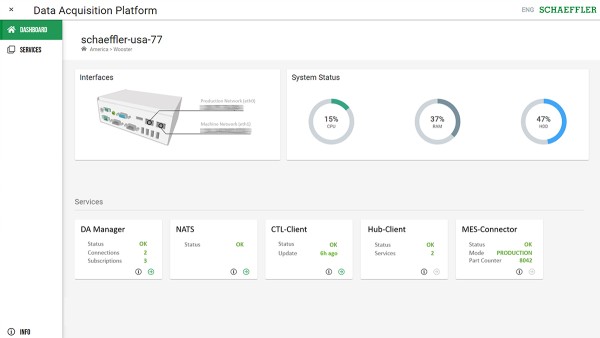 Standardized acquisition of machine data for various use cases
The use cases status monitoring, predictive maintenance, job tracking, machine capacity utilization checks and bottleneck management are to be realized in a practical example on a machine. In addition, autinityHub is used together with the MES of another software provider.
With autinityDAP, both autinityHub and the MES can be connected to the machine. Any information regarding exceeded limit values or status data are transferred to autinityHub automatically, and the MES is supplied with production status and part counter data. This open and future-oriented solution can easily be expanded by further possibilities of application.
Products for machine connectivity
You want to connect your machines to an Industry 4.0 system and are interested in machine connectivity software solutions? Do not hesitate to contact us. We would be glad to advise you and offer a customized solution for your problem.
Share Page