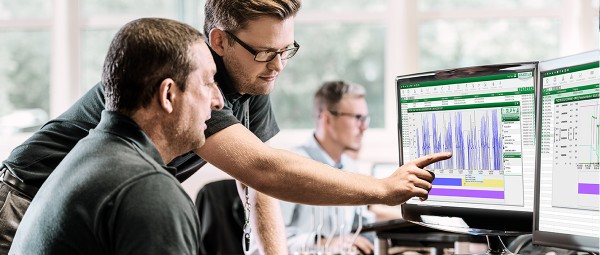 Solutions for traceability
Traceability across machines and production sections
It should also be possible later to access information about sequences and materials used when manufacturing a product. Traceability is a vital feature when it comes to checking parts produced other than as specified so as to identify and trace the causes of variations in the required product quality. autinityHub will help you to document and subsequently evaluate influences, such as batch or tool change, as well as maintenance activities or other interventions into the machine process.
Further benefits of the traceability with autinity
Tracing of batches, jobs, containers, failure keys, tools, etc. with reference to specific time intervals and periods
Graphical representation of influencing factors (e.g. tool change) as a function of the time. All dependencies and how they have changed are visualized on a timeline.
The causes of batch problems are identified quickly, allowing you to determine nonconforming product batches in next to no time.
We give advice on how to use DMC (data matrix code) and RFID sensors.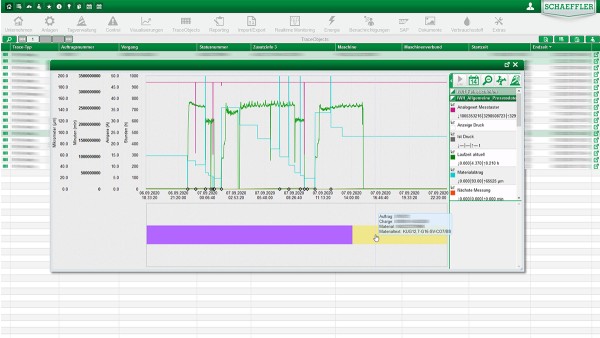 Application examples from the field of traceability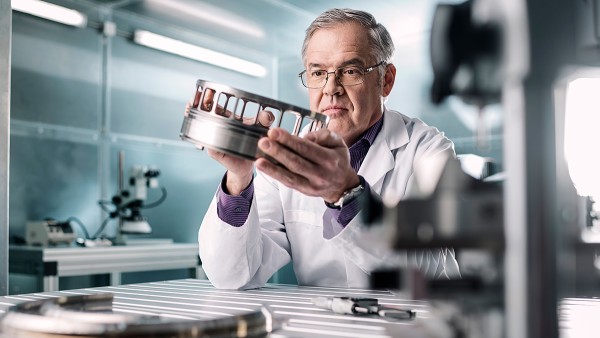 Traceability explained on an example
An error was detected on a product of job 55 after completion of the production process. It can be tracked thanks to the traceability function of autinityHub that the tool was changed in the previous job (54). If the error was caused by the tool change, all products that were produced by way of this tool could be nonconforming and should be checked.
autinityHub is able to reveal and analyze complex correlations. In addition to the tool change, the material was obviously also changed so that it is probable that this could also be the cause for the error. A diagram is implemented to show when the nonconforming product was manufactured, which material and which tool was involved and when which manufacturing job was executed.
Products for traceability
You are interested in software solutions for traceability? Do not hesitate to contact us. We would be glad to advise you and offer a solution for your problem.
Share Page