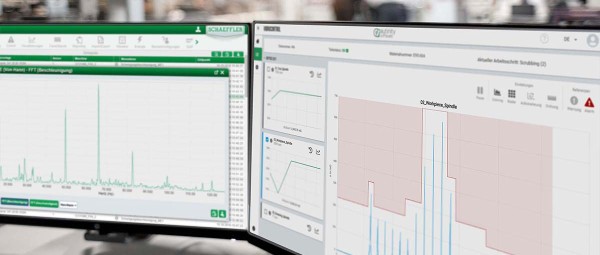 Solutions for quality assurance
Monitor the quality of your workpieces while the production is running
The main objective of quality assurance with autinityVC is to monitor the workpiece quality during the ongoing production to be able to detect errors at an early stage and not only at the end of the process chain. This saves material and production costs. In addition, the traceability for each part is an important factor in quality management. Both autinityVC and also autinityHub make your production transparent and provide trace functions. All process steps of the entire supply chain are analyzed, the quality data saved and possible error sources revealed. Our products help you to implement the ISO 9001 standard.
Benefits of the autinity software for quality assurance
Messages and alarms: autinity issues an alarm if any deviations of the vibration data occur or limit values are exceeded.
Automatic removal of nonconforming parts: If your machine possesses a discharge station, autinityVC will access the machine control system and eject defective or nonconforming parts (NOK parts) automatically.
Impact monitoring: Once autinityVC recognizes an impact, e.g. in case of tool breakage, it can turn off the machine immediately.
Use the traceability function to identify nonconforming batches.
Application examples from the field of quality monitoring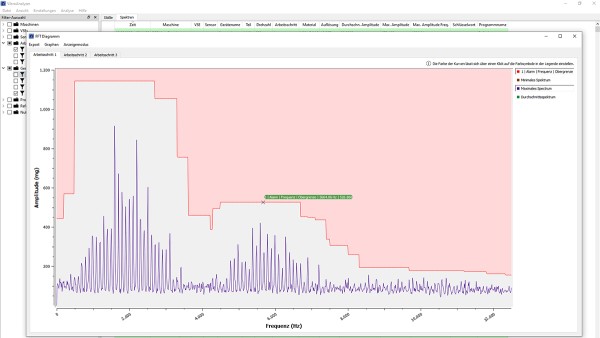 Honing of transmission cog wheels
The quality control in transmission manufacturing is performed on NVH test benches. If a nonconforming workpiece was installed, the complete transmission must be disassembled.
autinityVC can already assess the quality of your workpiece while the production is running: Vibrations are analyzed by the software close to the machine and at short intervals. Parts not meeting the requirements can be sorted out or are ejected automatically.
It was possible to reduce the rework costs in a factory for passenger car transmissions by up to 50%.
Products for your quality assurance
You are interested in software solutions for quality monitoring? Do not hesitate to contact us. We would be glad to advise you and offer a solution for your problem.
Share Page